What is this†
Luce is a plug-in written by Amico Perry. An Original software is Luce plug-in.
He published the source code of Photoshop version. So I could write this Gimp version.


Requirements†
Gimp2.8
License†
This work is licensed under a Creative Commons Attribution-NonCommercial-ShareAlike 3.0 Unported License.
See this link for more informations: http://creativecommons.org/licenses/by-nc-sa/3.0/

Please read README.txt or COPYING attached with distributed files.

Source code license is CC-BY-NC-SA. But a image you created is completely free even if it used for commercial purpose.
Download†
Source code
Precompiled binary for Windows
Precompiled binary for Linux (Ubuntu!)
Precompiled binary for Mac OSX
How to install†
copy executable binary to gimp's plug-in directory.
and restart gimp. For more details read attached readme file.
How to run†
Menu->Filters->Light and Shadow->Luce...
Screenshot†
Windows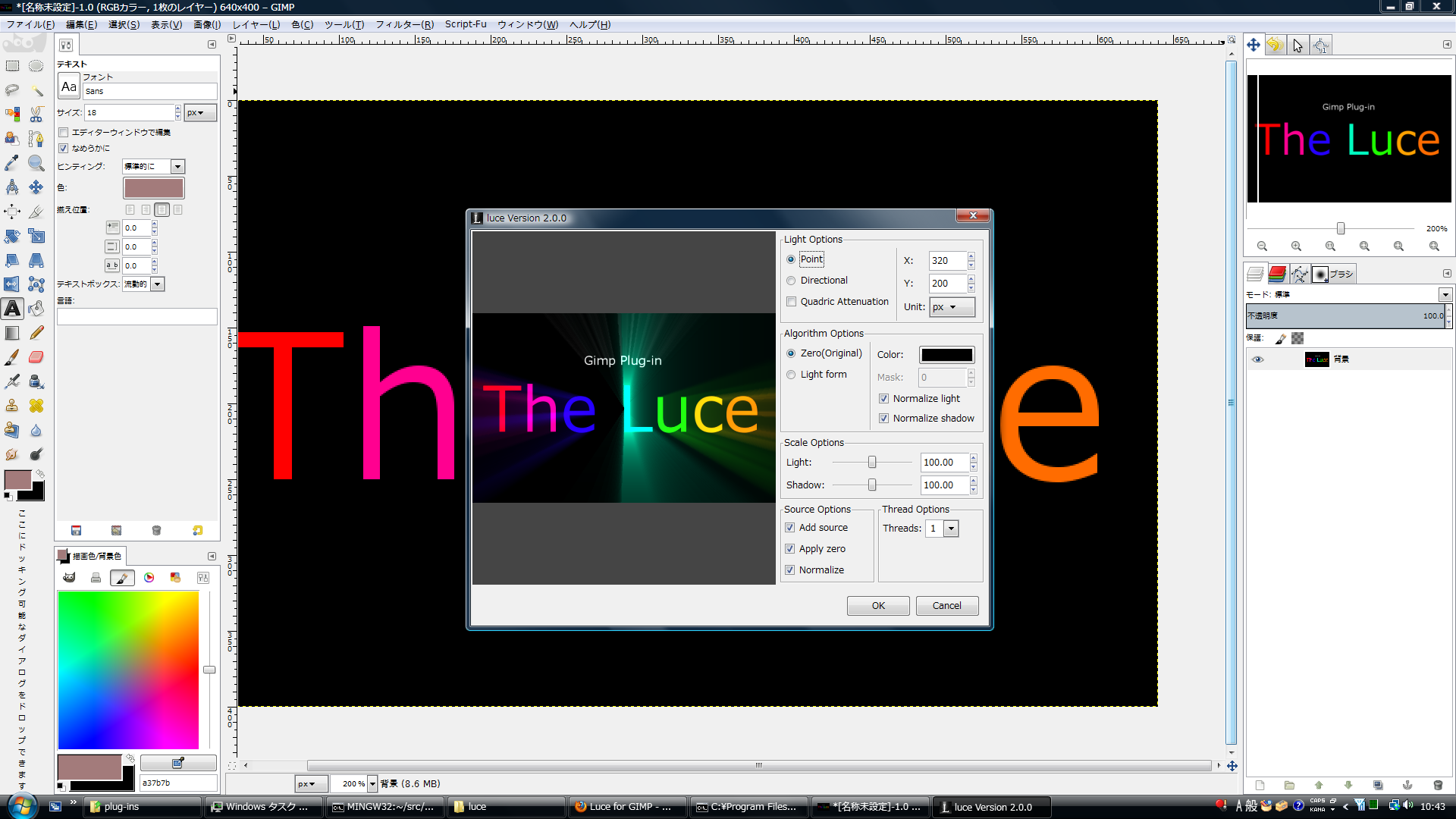 Linux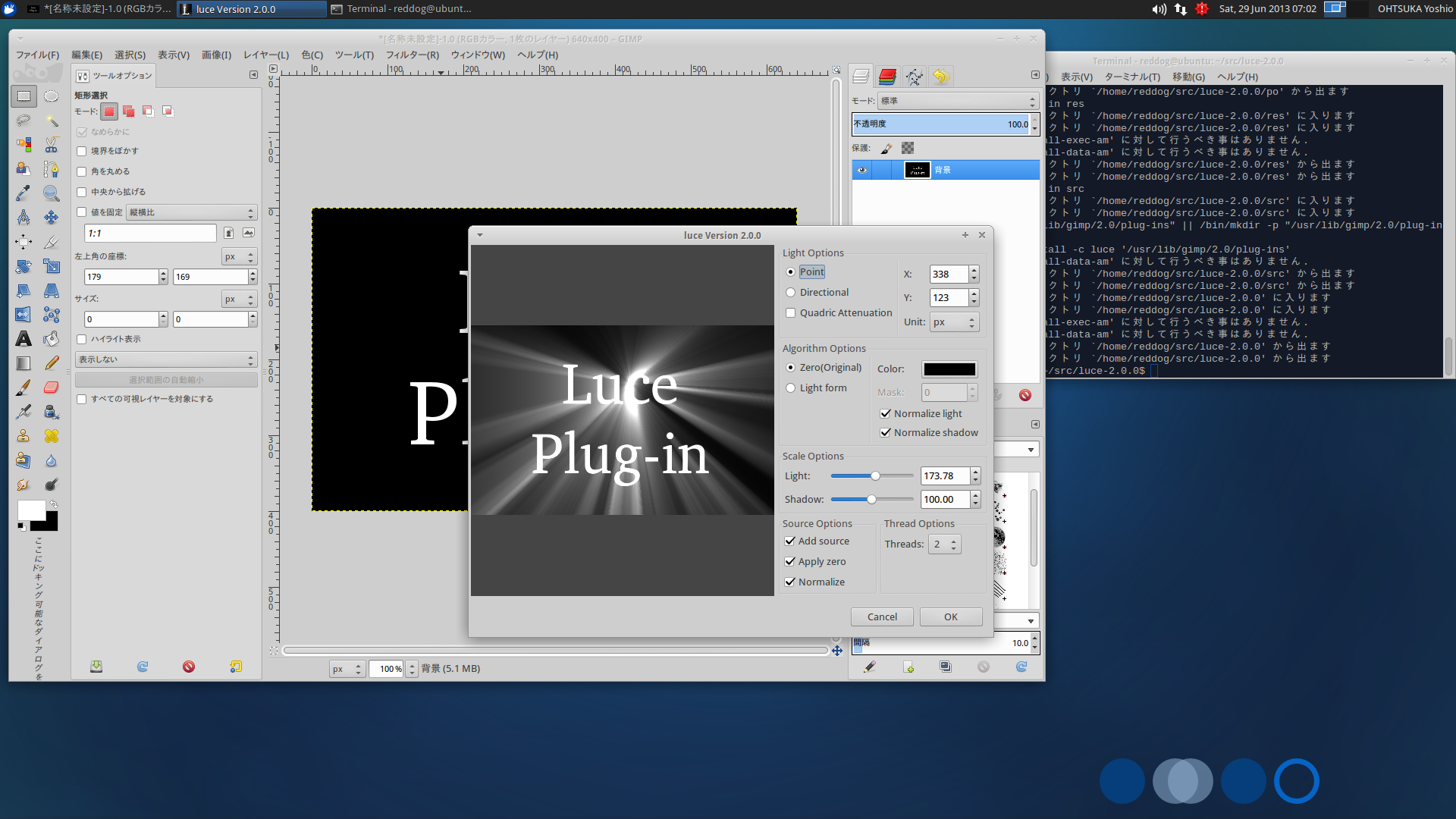 Mac OS X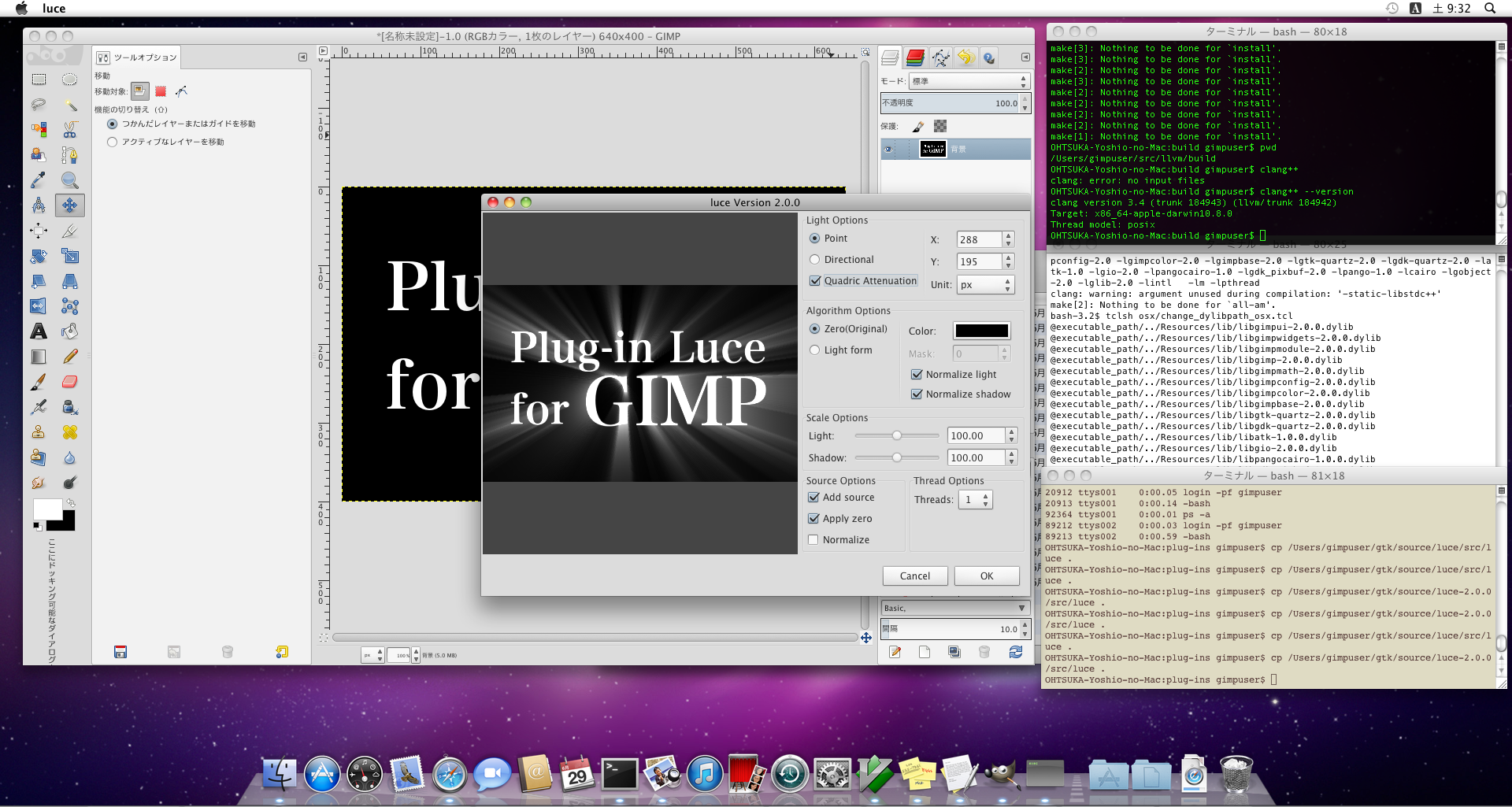 One line comment†
Great plugin and extremely fast! I'll use it for sure. -- spoilt_exile
Thank you for your great work --
What I think the most interesting is porting a Photoshop plug-in without needing the alas moribund pspi! -- Francois_C
do not understand how to use noninteractively Graechan - http://gimpchat.com -- Graechan
Great plugin for Gimp 2.8. Is there any chance to make this plugin work on Gimp 2.10. Thanx -- Vlada
Works in GIMP 2.10.28 (linux mint) -- Fiedler
---